Customers of Starbucks coffee shops in Georgia and Alabama may have purchased Listeria contaminated chicken products between July 13 and July 15, 2011. Yesterday, the U.S. Department of Agriculture's Food Safety Inspection Service (FSIS) issued a press release announcing that 204 pounds of ready-to-eat chicken wraps and chicken "bistro" boxes were being recalled because of possible contamination with Listeria monocytogens, a bacterial pathogen known to cause food poisoning and a foodborne illness known as Listeriosis. The recalled chicken products were produced on July 13, 2011 by Flying Food Group, LLC, a food company based in Lawrenceville, Georgia. Products being recalled are as follows:
• 8.4 ounce packages of "Starbucks Chipolte Chicken Wraps Bistro Box"
• 6.3 ounce packages of "Starbucks Chicken & Hummus Bistro Box"
Starbucks has issued its own press release acknowledging that it received and may have sold some of the Listeria tainted chicken products being recalled to customers in Georgia and Alabama between July 13 and July 15, 2011.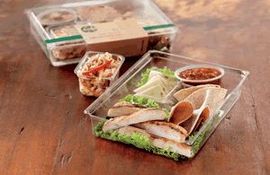 Daniel Ragland is an experienced food poisoning lawyer based in Atlanta, Georgia. He is available to represent any residents of Alabama or Georgia who believe they have suffered Listeria food poisoning after eating chicken products at a Starbucks coffee shop.